Ask about our 24 Months Warranty on all Parts and Labour!
Security Camera Systems in Melbourne
In this day and age, it is vital for Melbourne homes and businesses to invest in safety methods like security camera systems for peace of mind as well as to protect their property and investments. BLUEcorp SECURITY's security alarms and cameras allow our customers to feel confident knowing their property is secure 24 hours a day, 7 days a week.
BLUEcorp SECURITY provides a range of business and home security systems to protect your property such as:
Effective security cameras Melbourne locals can count on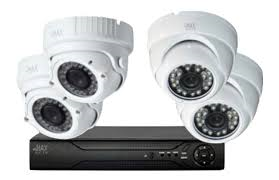 Since 1995, BLUEcorp SECURITY has been supplying the best camera systems, security alarms and more at affordable prices to valued customers throughout Melbourne. We pride ourselves on offering clients the latest in sophisticated security camera technology and monitoring services in the industry today.
Call 1300 133 654 today to receive a FREE quote, which comes with a comprehensive explanation of all our products including our security camera systems, or to enquire about our 24 month parts and labour warranty offered on every transaction.
Please note: BLUEcorp SECURITY does not own or run our own monitoring division. All security monitoring in referred to our preferred supplier.